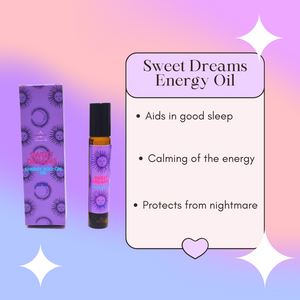 Sweet Dreams Energy Oil
10ml
Filled with crystals, fragrance oil and carrier.
Aids in getting a good night sleep and rest to calm down and have sweet dreams.
Use them whenever you have problem sleeping or experiencing nightmare and quality sleep.
Use them over your wrist, behind your ears, your heart chakra located at your mid chest and pillow.