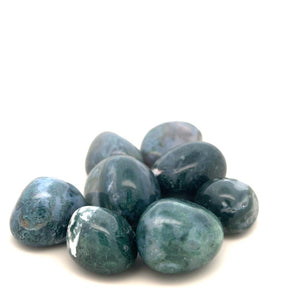 The spiritual meaning of Moss Agate is all about new beginnings.
This gemstone is said to promote growth, fertility, and abundance.
It can also help you to manifest your goals and dreams by boosting your creativity and optimism. Moss Agate is also a protective stone, which can shield you from negative energy and help to keep you grounded. It is grounding and can help keep you connected to the physical world.
Moss Agate can create harmony in your life. If you feel like everything is a mess at work and with your personal life, this crystal can help you make sense of things and figure out just what you need to do.
It will make you feel confident that even if things are not going well right now, everything will be okay when the right time comes.