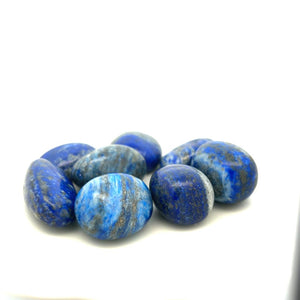 Lapis Lazuli's healing crystal was discovered to relieve anger and negative thoughts.
It is a useful tool for those who suffer emotional breakdowns, it calms the senses and opens up the mind to produce knowledge and self-awareness.
It is a stone of protection against anxiety, and psychic attacks that down the mind to think more and create more ideas.
It stimulates clarity and objectivity and speaks one's truth and emotions.
It also came to balance the male and female aspects of your personality which vibrates with the energy of the inner king or queen, and are historically stones of royalty.
Lapis lazuli emotional healing is not just with the inner issues but it can let into your life to generate goals and determination.
It can wash out the negativity of your mind for you to think clearly.
Strengthens the mind to influence your body for being active at work, career, and life, in general, are designed to be lapis lazuli healing properties.
Lapis lazuli stone can connect your heart and mind forcing it to create a good flow of blood and calms your emotions