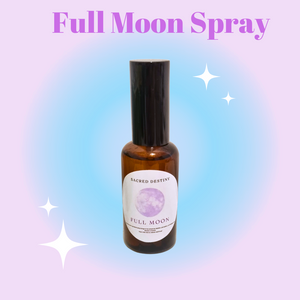 Floral scented.
Infused with amethyst, clear quartz and rose crystal chips.
This full moon energy spray is to aid in releasing and letting go of whatever that do not serve you during the full moon.
It is advisable to use the spray on full moon during your moon ritual to add in that magic.