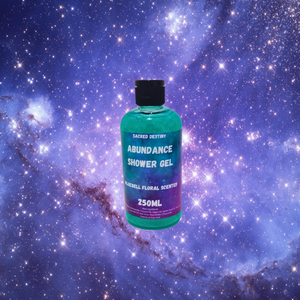 Bluebell, lily of the valley,wild rose scented filled with abundance energy for luck, opportunities, abundance, wealth, prosperity.
Fine foaming and gentle cleansing for clean skin.
Main ingredients
Herbal, Organic, Niacinamide, Coconut Oil, Argan Oil, Jojoba Seed Oil, Rose Oil, Lavender Oil, Aloe Vera, Shea Butter, Chamomile, Vitamins & Kojic Acid.
250ml.
Do read carefully f you have sensitive skin.