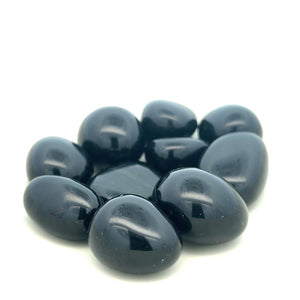 The Obsidian Stone is best known for keeping you in the clear when it comes to negative emotions and negative energy.
 No matter if your bad juju is coming from you or from external forces, Obsidian will work to throw its cloak of protection over your shoulders, ensuring that no matter what you aren't dragged down into a pit of despair.
It is a companion stone that truly helps you to feel safe.
Obsidian gives you all the courage you need to explore the unknown, embrace who you truly are, and to dissolve old traumas and stop holding onto all that which is no longer serving you.
When you follow through with the art of letting go and facing up to your deeper self, there is so much room for growth