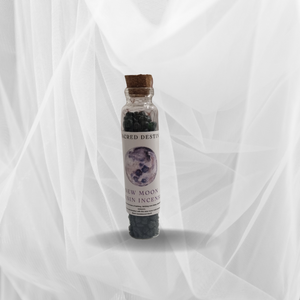 This full moon incense resin has a gentle blend of brisk basil, sacred sandalwood and magical myrrh, which all represent the new moon!
Use these incense to welcome in a new intention, passion or desire, creating new beginnings.
Setting your intentions and releasing them out to the Universe to manifest and express.
Embrace your new moon ritual with these highly-fragrant resin incense.
Instructions: Use a safe charcoal burners, light a charcoal tablet - sprinkle generous amount over the tablet and enjoy the aroma.
3 charcoal tablet will be given with it.
More can be sold separately