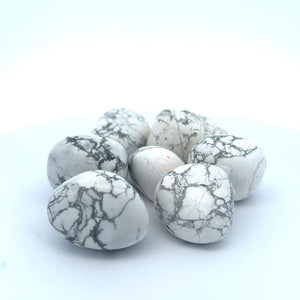 Howlite is a beautiful white stone that represents the spiritual qualities of stillness, tenderness, and open-mindedness.
Howlite is a crystal of compassion, as well.
Its texture is soft and reminds us that in all things that we do, to do so with gentleness.
This includes actions we take with others, but more importantly, the actions we take with ourselves.
Put a howlite under your pillow to help you sleep better.