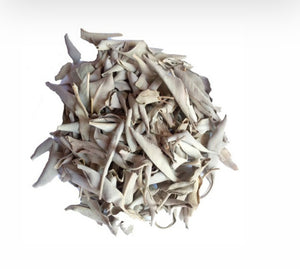 This bag contains loose white sage leaves. The leaves could be used for making a smudge stick or for burning loose in a smudge bowl.
White Sage has been traditionally used by Natives in North America where it has been burned like incense or used for ceremonial cleansing and purification rituals. 
This sage is salvia apiana and is sourced in California from a sustainable supplier.